About Us
The Leone Home Healthcare Agency Mission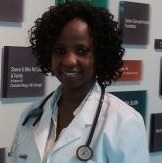 To provide quality and appropriate health care
to patients/clients
in the comfort of their home.
Objectives at Leone Home Healthcare Agency
To provide dedicated and meticulous health care professionals, who would be able to administer quality health care in consultation with the patients/clients' physician.
To listen and judiciously respond to our patients/clients concerns in a timely manner in accordance with all applicable laws and policies.
To treat our patients/clients/physicians and employees equally with respect and without prejudice based on race, skin color, age, sex, national origin, sexual orientation, religion, disability, or any characteristic protected by law.
The Care Team at Leone Home Healthcare Agency
Services are delivered by well trained experienced and licensed Healthcare Professionals
The Agency's dedicated and experienced staff strives to provide services necessary to achieve maximum patient dignity and satisfaction.
The Agency conducts drug testing on all its employees on hire and for cause
Background checks, license verifications are conducted on all employees.
Agency is able to provide the level of care needed.
The Home environment is suitable /safe for providing care
Third party payers (with exception of Medicare) require prior approval.
To be Homebound, the patient must be unable to leave the home unassisted. A person may leave home for medical treatment or short, infrequent absences for non-medical reasons, such as a trip to the barber or to attend religious service. A need for adult day care doesn't keep you from getting home health care.
Leone Home Healthcare Agency accepts the following forms of payments:
Medicare
Medicaid
Private Insurance (Prior approval required)
Self Pay